Like many cyclists, I've been eagerly awaiting the return of LeMond bicycles, after years of rumors and anticipation about the brand's revival. This week, they dropped photos of two new models, and I was as surprised as everyone else. LeMond… e-bikes? Yup. Full-carbon e-bikes. Not high-end racing bikes, but slick urban commuters.
These are interesting bikes, folks. They've got carbon wheels, a Shimano GRX drivetrain, Di2 shifting, integrated lights and fenders, and a Mahle X35 motor, which fits neatly inside the downtube and rear hub. The whole package weights less than most mid-level full-suspension mountain bikes (around 27 lbs). It's cool, for sure, but not in the same "I want to ride like three-time Tour De France Winner Greg Lemond" way as in the halcyon days of yore. It's also going to cost $4,500.
LeMond as a racing bike brand shuttered its doors in 2008, after Trek pulled the plug on Greg LeMond for his comments about Lance Armstrong and doping allegations (which would famously later prove true, but LeMond was a lonely figure on that hill in the early 2000s). Since then, fans of LeMond have waited years as various projects were rumored to be underway.
For me, a LeMond road bike was my first "real" bike, replacing a 1980's Univega that I built up as a fixed gear even though it barely fit me. The LeMond Reno was entry-level, aluminum, with a mix of Tiagra and 105, and a far cry from the celebrated Reynolds steel models like the Poprad or Maillot Jaune. But it accompanied me on my first bike tour. It survived my first high-speed crash, coming through more unscathed than I did. It was the first bike I had that made me feel like a cyclist, rather than a child or a hipster college kid. It was a great bike and a friend of mine is still riding it to this day.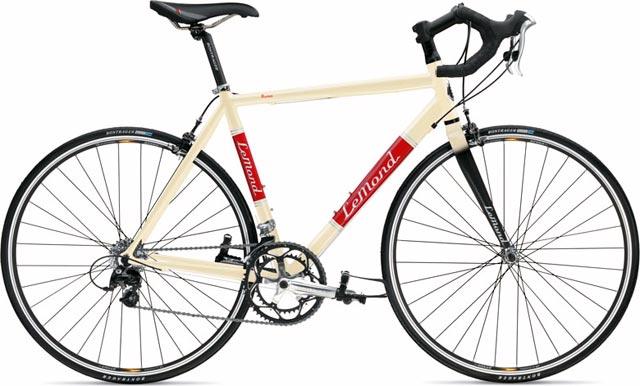 All that nostalgia makes me want to support LeMond again. But probably not for $4,500. It remains to be seen if the pricey high-end, low-weight niche will pay off (and if the production model will have racks, which in my mind is a commuter bike must-have). Most people who value featherweight carbon don't want a motor on their bike.
There's also plenty of evidence that these e-bikes are just the beginning of LeMond's new venture.
Geoffrey Lemond (son of Greg and Chief Strategy Officer at LeMond) had this to say to Cycling Tips about other plans for the brand moving forward: "The bikes are just the starting line," he said. "For the past five years, we have been driving toward developing a vertically integrated carbon fiber platform. From this position, a whole ecosystem of products under the LeMond bike brand will be developed. For now, we will be rolling out new bike and e-bike models as well as other peripheral product lines inspired by the era of racing when my dad was winning his Tours and world championships."
If the finish line for LeMond is high-quality carbon and a fleet of svelte bikes that help reframe the conversation about cyclists and e-bikes and who gets to call themselves what, I'm all for it. Even if I can't afford one.